Pick-Your-Own Vegetables, Flowers & Herbs

at

The Tree Farm

in Dane County, Wisconsin
State Road 19 is open to The Tree Farm during road construction. Recommended route from Madison during construction is US 12 to Dane County K to Wisconsin 19. You may need to inform the flagperson your destination is a local business before you are permitted onto the closed section of Wisconsin 19. Please see the directions page for more information.
The Tree Farm is Open. Hours today are 9:00 AM to 5:00 PM
For picking today
Kale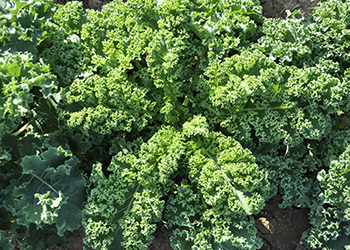 For picking today
Vegetable
Remarks
Basil
Sweet basil, Thai basil, purple basil. Limited supply, small quantities for use fresh. Please wait for quantities suitable for pesto.
Flowers to cut
Delphiniums, baby's breath, small marigolds and yarrow are ready to pick. German statice is starting to open. Limited amount of other flowers.
Green onions
Excellent quality.
Honey
Three pound jars of honey produced by bees on The Tree Farm
Kale
Young, excellent quality, good supply.
Lovage
This herb is a great addition to soups and stews.
Mint
Good quality and supply at present.
Oregano
Use it fresh or dry it for future use.
Parsley
Limited supply, young tender leaves of parsley.
Peas
Excellent supply and moderately good picking for the very sweet early variety of peas.
Popcorn
From storage. Red, yellow and blue popcorn.
Snap peas
Good supply but fairly slow picking for snap peas.